Nigerian researchers produce first genetically engineered anti snake venom vaccine: Report from Technology and Innovation Expo 2019 in Enugu
---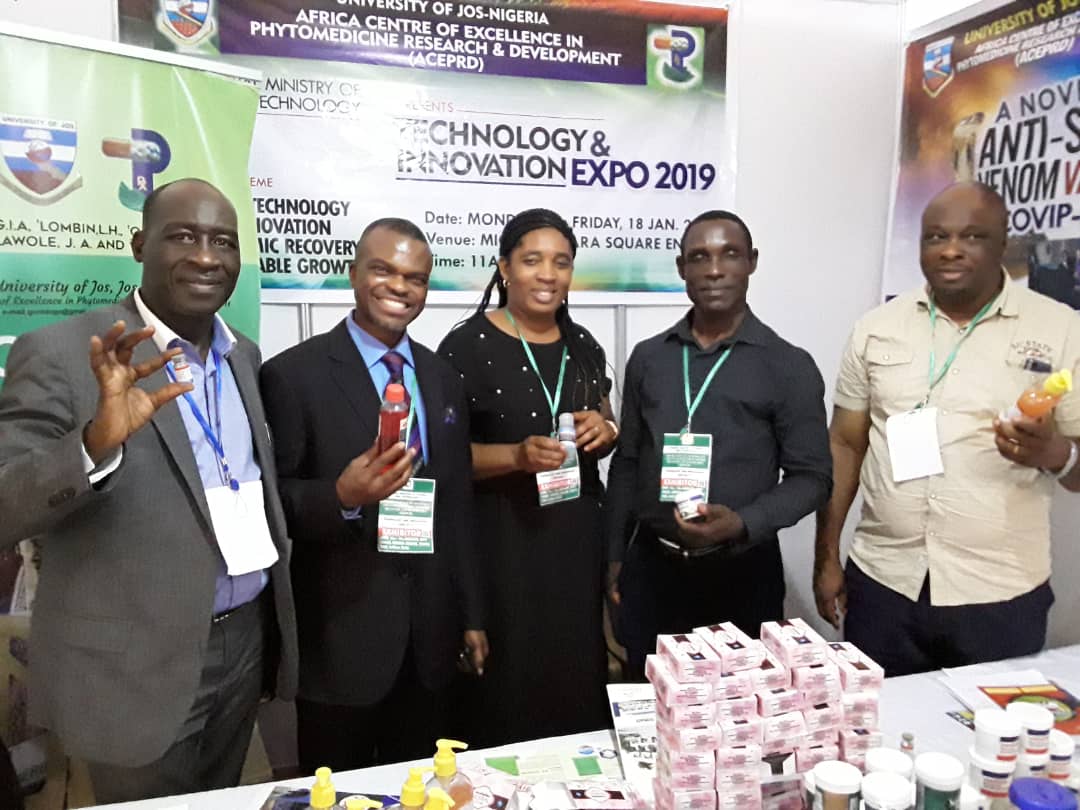 The News Agency of Nigeria (NAN) reports that the inventor, Prof. John Aguiyi and co-inventor, Prof. Abraham Dogo are lecturers at University of Jos, Plateau State.
Dogo, who spoke to NAN on Wednesday on the sideline of the ongoing Technology and Innovation Expo 2019 in Enugu, said that the vaccine called Covip-plu addressed a major need in the medical world.
He said that the breakthrough was the first in the world, adding that the vaccine could cure all manner of snake bites by creating immunological activity through the inhibition of two enzymes of protein and tripsin.
"This is a highly immunogenic vaccine that addresses urgent medical needs. It is a product of updated genetic engineering.
"The primary material is got from an indigenous plant called gpMuc that is glycoprotein Mucuna Pruriens seed.
"The vaccine is thermo-stable which means it can withstand temperatures of up to 50 degrees Celsius," he said.
click on the link for more information about the report; Nigerian researchers produce first genetically engineered anti snake venom vaccine